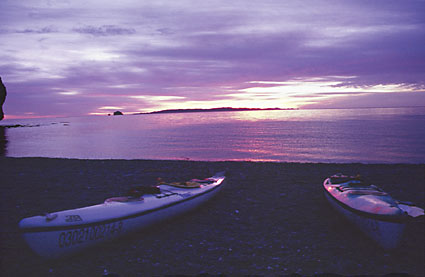 It's funny how things happen in slow motion once they become irreversible, like falling off your bike or knocking over a glass of red wine onto a white tablecloth.
This is especially so when the event that starts to unfold in painstaking detail is something that you know you'll regret later—the result of some ill-considered act that will return to haunt you.
Like throwing my mobile phone across the office because it had just cut out in the same infuriating way that it had done ever since I bought it.
A mobile phone in flight is not especially graceful—just a piece of low-altitude space junk, really. My office is small too, so that it hardly completed a single spin before its flight was arrested by the arm of a chair.
The hard, unyielding, cold steel arm of a chair that's as unaccommodating of flying mobile phones as my own temperament is of disobedient ones. Somehow during its flight, I'd had time to wonder if it would survive. I almost hoped that it would.
Almost. And then it became so many pieces that any hope I had imploded as the infernal thing did the opposite on that chair arm. For a moment, it continued its flight, but in different directions, and it bounced and scattered like the contents of a bag of peanuts dropped from a balcony.
Then life resumed its normal pace. As I gathered the shattered pieces from the carpet, I asked myself—did I just lose control, or was that a reasonable act of retribution? Either way, one thing was certain—it was time to go sea kayaking.
I sent an email telling my friends and associates that my mobile phone was no longer operational. Then I opened my drawer, took out a small folder, unfolded the airline ticket inside and glanced at the list of stops on my itinerary—Wellington, Auckland, Los Angeles, Loreto—and then the date. I had only four more days to go.
Six thousand miles, 11 hours' flying time and four airline meals later, my companions, Brent and Paul, and I had crossed the Pacific Ocean and had reached our departure point for another kayak journey.
Arrival in the Mexican town of Loreto was sweet—but not for long. Having been groped by half a dozen airport security officers on the way to Mexico, it was a final insult to discover on arrival at our hotel that the security process had also relieved me of my camera and sunglasses.
Loreto is a very nice town, full of Mexican charm and friendly folk, but alas, it's not a place where you can purchase a weatherproof 35-mm camera. My missing camera was the one I had always carried in my kayak, and now it was gone.
It was great to be there, but it would have been better to have my on-the-water camera too. That vacation feeling of leaving all my cares at home was eluding me. "Una mas margarita, por favor."
A few hours later, we woke up in paradise. Just over the back wall of our hotel, across a narrow white strip of sand, the Sea of Cortez was smooth and the sun hung low over Isla Carmen, the light softened by the thinnest veil of high cirrus clouds.
A solitary dog sniffed its way along the tide line searching for morsels, while a crow loudly scoffed at the dog's chances. A committee of pelicans stood about on a short rocky breakwater, as if waiting for the morning papers to be delivered. The palm trees had no reason to sway, and the smell of fresh coffee lured us to breakfast.
We examined our newly acquired maps, seeing for the first time some detail of the route we planned from Loreto to La Paz—a distance of about 200 miles. The outdoor dining area was attended to by Juan, a Mexican with a ready smile and a talent for making margaritas.
When we told Juan what we were planning, he looked at us as if we'd completely missed the point of visiting Baja. He explained that it would be much more fun to just hang out at the resort for a week rather than paddle all the way to La Paz.
John Steinbeck explored this region in 1940 and chronicled his adventures in The Log from the Sea of Cortez.
His was a trip to collect marine animals for classification against the backdrop of World War I and was an escape, in a sense, from a dark world-political climate into the bright sun of Baja California. Our own excursion was also something of an escape from the Southern Hemisphere winter and the complexities and pressures of our professional lives.
After a day in Loreto, we had gathered the food and other supplies we needed for our trip and had it packed in dry bags to load in the morning. That night, Brent assembled his new cooker, which, with its ability to burn white gasoline, propane, kerosene, petrol and just about any other fuel you can name, promised to be a remarkable device.
Reading the instructions, always a good last resort, revealed the fact that the cooker is supplied with three jets, each for different fuels. Somehow, Brent had managed to misplace two of the little jets, leaving us with—you guessed it, the wrong one for the only fuel we had. Luckily, the cooker still worked, although its performance was adequate rather than spectacular. At full throttle, the small blue flame purred rather than roaring reassuringly.
We pushed off from the beach in a fresh northeasterly wind and headed across to Isla Carmen in a moderate sea. We soon found our rhythm despite our kayaks' being laden with containers full of fresh water.
As we made progress across the channel, waves slopped over our foredecks and spray skirts, washing leaves, sand and other terrestrial detritus away, leaving our decks shiny and wet. It was like a ritual cleansing, and I could sense a similar cleansing in my mind as we left urban life in our wake. I reveled in the prospect of a new voyage unfolding before me.
A few hours later, we made landfall on a small rocky beach backed by a dry creek (arroyo). As we ate lunch, a carpet of big isopods emerged from among the stones and moved across the beach like hundreds of huge cockroaches. Any movement from us and they instantly vanished into the spaces between the rocks.
Sally Lightfoots—large, agile, red rock crabs that I'd only seen previously on documentaries about the Galapagos Islands—inhabited the rocky beach and avoided us with a calculated nonchalance as we walked along the shore.
They countered any attempt to encroach on their personal space with equally determined avoidance. With excellent eyesight and an erect alertness, they convey an intelligence not usually associated with crustaceans.
Steinbeck described his efforts to capture some specimens—going to extraordinary lengths, even lying in ambush behind rocks while the crabs were approached by others from another direction—with a remarkable lack of success:
"Eventually we did catch a few Sallys, but we think they were the halt, the lame and the blind—the simpletons of their species. With the healthy Lightfoots, we stood no chance."
As we made our way south, we were soon absorbed by the simplicity of the place: the vast sea and the vaulted blue sky overhead, three dimensional with its ever changing pattern of high clouds, and between them, a parched landscape of a thousand shades of earth.
Yet for all the stark inhospitality of the place, it positively pulsed with life. At sea, the drama of predator and prey played out before us.
Schools of mullet exploded from the water without warning as unseen predators tried their luck. We could hear the labored breathing of whales much of the time, and huge aggregations of krill that we could actually smell darkened the sea a short distance offshore.
Frigate birds, agile and athletic, were always on the lookout for morsels and would nonchalantly pluck them from the sea surface as they passed.
On land, the struggle seemed to be with the rugged, dry climate. The sparse vegetation of the Sonora Desert revealed the land's stark form beneath, like a diaphanous garment.
Desert plants are ruthless in their defenses, and life seemed harsh compared to the prolific excesses of the sea. But at night, once the sun had relaxed its grip, the air filled with sounds of the desert.
Crickets chirped, and there was scuttling in the dry leaf litter at the base of cactuses. Coyotes yelped in the distance, accompanied offshore by the deeply resonant exhalations of passing whales.
Cactus spines littered the ground. One night, I stepped on a cactus spine that penetrated the sole of my footwear and didn't stop until it hit my heel bone. The pain was excruciating, but when I extracted the spine, I was relieved to see it emerge intact.
There was no indication of where it had penetrated, and even a good application of iodine failed to reveal the broken skin. I limped around for a while, trying not to think of the consequences of an infection, but in the morning, it felt fine and, apart from a bruise, didn't bother me again.
We concerned ourselves with nothing more than the tides, the rhythm of waves and the daily routine of camping and paddling. Each dawn was a drama of light that started with a deep crimson glow spreading across the eastern sky, gradually replaced with gold.
Then a tiny bright dot of yellow appeared on the horizon that grew in about four minutes into the sun's bright disk, bringing with it the heat of a new day.
After a couple of days, my disappointment at losing my camera had subsided. Without it, I became an observer rather than a recorder. Weaned from the reflex action of trying to get a picture every time we saw something of note, I found a sense of freedom in savoring the sights, sounds and smells.
Near Punta Trabillas, we were lucky to witness the drama of hundreds of pelicans
feeding on bait fish that had taken refuge from the diving birds in shallow water. The shoal of bait fish was beneath us for nearly an hour as we headed south, in water little more than a meter deep.
The school parted as our shadows passed over it and re-formed as if it were a single moving, pulsating organism. Occasionally, the presence of a predatory fish would spread panic, and the entire school would flash silver in the sunlight.
Pelicans resting on a rocky headland are awkward in a self-conscious way and almost reluctant to move. But once in the air, they settle their heads back so their necks are hidden, and they're transformed into graceful masters of flight with an uncanny ability to glide just over the surface of the water with no apparent effort.
When hunting, they fly higher and, in an instant, plummet into the water for their next meal with necks extended and wings folded back. The significance of the dive is not lost on the gulls, either, who zero in on any surfacing pelican in an attempt to rob it of its catch.
Before swallowing its catch, a pelican has to drain the water from its throat sac, which sometimes presents an opportunity for the gulls to snatch up a stray fish.
There were ospreys, too, which peered down from extravagant nests in cliffs. Hauling ashore under the cliffs meant sharing the beach with dozens of huge wasps—big, in-your-face insects with the slow, deliberate movements of creatures with nothing to fear.
On our last evening, Brent and I visited a fisherman in his shanty on the beach. We had seen him as we made landfall and wanted to make sure we could share his beach for the night.
For a few pesos, he happily sold us a couple of beautiful fish—a sierra and a mackerel. As he prepared them for us, he told us of the problems he was having with sea lions robbing his nets and tearing them to shreds.
Back at camp, we made a salsa with fresh chilies, tomato, onion and some herbs. After frying the fish in a little olive oil, we wrapped the whole lot up in burritos and ate them on the beach, sipping the last of our tequila as the light drained from the sky.
The warm wind that had pushed us along all day had died, and the low surf crashed lazily onto our little beach in the still evening air. The sky gradually filled with stars, and the bushes were alive with chirping crickets. Just then I realized that I had found what I had sought here.
We'd come a long way in the time allocated, but more important, the journey had allowed us to shed the chaotic load that so often accompanies our working lives. Away from project deadlines, help-desk calls and the constant interruptions of our daily routines, we had shouldered out the chaos by the rhythm of tides and waves.
Steinbeck experienced a similar thing here: "The matters of great importance we had left were not important. There must be an infective quality in these things. We had lost the virus, or it had been eaten by the antibodies of quiet. Our pace had slowed greatly; the hundred thousand small reactions of our daily world were reduced to very few."
Even now, I occasionally think of that cactus spine in my foot. I like to imagine it was a kind of inoculación de Baja—a vaccination against the stress that, left untreated, can result in the sudden short flights of mobile phones.